Some of Cyril's ancestors settled her in Cape Breton in the 1840s. In fact Cyril's Great Great Grandfather married in nearby Bras D'or, and skippered a ship from Christie's wharf. He later moved to Bay St. Lawrence. Lauretta's family are Mi'kmaw and Acadian from the Gaspé peninsula (just across the water from Cape Breton.) We believe strongly in the values of our ancestors and believe we love this land as much as our ancestors did. We think that if you come to see Cape Breton, it will be easy for you to understand why we love it so much. We have decided to share some of our Cape Breton with you!

Now , we know that your Cottages are fully equipped to allow you to buy and prepare your own food during your stay in Cape Breton, but just like us you probably like to go out and enjoy some meals prepared by some one else, once in a while. After all, you are on vacation!
In my view , there are several types of dining out: Fast Food, Truck Driver/ Working Man Meals, and Fine Dining. Some places try to do both but I find that the places that do the best, usually specialize in one of these categories. We get customers that have a wide range of preferences, so the info that I share here is just what I think you might enjoy. Keep in mind that chef's, cooks and staff change, as well as ownership and that sometimes these things change for the better or for the worse. When I have a recent good experience, I will try to share that with you. If things are bad, I usually won't say anything here in a public forum, in the hopes that they will change! But I can tell you my opinion in private. If a Dining establishment is not here that you know about, it is probably because I have not visited it yet, or I have not yet gathered the contact information. I would appreciate you sending an email with that information and your comments.
Fine Dining
Downtown North Sydney :
Black Spoon Bistro 320 commercial Street , North Sydney Hrs: Mon to Thurs 11am to 8pm Fri -Sat 11am 9pm Sunday closed
Owners/Operators: Mike and Monica Black
This is a new and much needed business in Downtown Sydney. Lauretta and I have eaten lunch and dinner here. Excellent food with an exciting menu! Before or after your meal, you can take a stroll in the park across the street and watch the Ferries going back and forth to Newfoundland: a nice Romantic evening out! Current Menu and prices are on their website below.

Phone 902-241-3300 email: blackspoonbistro@hotmail.com Website : www.blackspoonbistro.com
Sydney Area:
Flavor 16 Pitt Street Sydney, Sydney, N.S. Hrs: Mon to Sat 8:30 am to 8:30 pm
Owner/Operator: Scott Morrison

Lauretta goes here for a lunch alot. It is very popular with the working crowd in downtown Sydeny. Very close quarters, but the food is awesome. Scott caters too, and can prepare your meal for takeout. Again, nice and close to the boardwalk in Sydney for an after meal stroll to view the harbor and listen to the local musicians playing at the water's edge. Scott has his current menu and prices as well as catering info at his website below.

Phone 902-562-6611 email: scott@cbflavor.com Website: www.cbflavor.com
There are a few other places such as Allegro's on Charlotte street , and Kiju's in Membertou that I will post once, I get the info. Also I will work on the fast food and Truck /Driver working man restaurants such as the Bras D'or View Restaurant closest to us.
For more information of attractions and activities in Cape Breton this year visit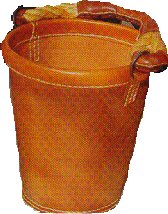 Leather Works